We're back baby! Welcome to the start of the 2013 season here on the Callaway Tour Blog. We were able to dig up plenty of equipment news during the roughly 452 weather delays at the Tournament of Champions, especially for our man Tommy "Two Gloves" Gainey. Let's dive right into it.
Gainey Puts In X Hot Driver, Posts T6 At TOC
We hear a lot of gripes about the PGA Tour's abbreviated offseason, but Tommy "Two Gloves" doesn't have a problem with the quick turnaround. After ending 2012 on a high note with wins at the McGladrey Classic and Callaway Invitational, Gainey shot 72-69-70 to finish T6 at the Hyundai Tournament of Champions. The Callaway Staff Pro showed no signs of rust after a mere three-day weather delay, and made just three bogeys over 54 holes.
Gainey jumped out to a great start in 2013 with the new X Hot Driver in his bag. A quick glance at his stats shows that Two Gloves finished T4 in the field in driving accuracy (75.56%), 10th in driving distance (including a 397 yard bomb) and first in greens in regulation.
Our Callaway Reps were on hand during one of Gainey's practice sessions at Kapalua and told us, "I never saw him hit a drive that wasn't anything but hammered and turning slightly left…looked awesome!" Yeah, that's a triple negative, but you get the idea. Dude was crushing it off the tee!
Big Time Players Join The Callaway Crew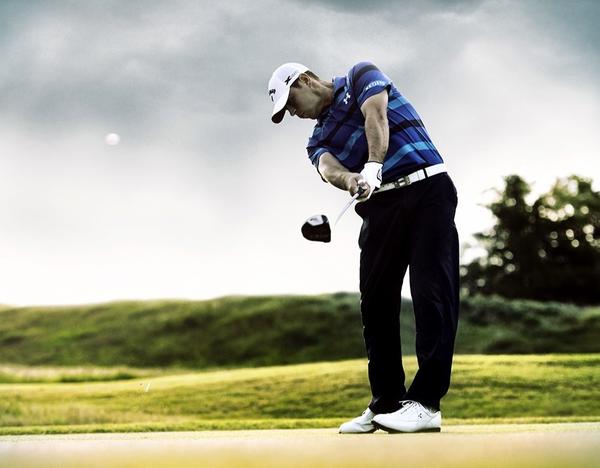 As you might have read in our first Callaway Tour Blog post of 2013, proven Tour players Gary Woodland, Nicolas Colsaerts, Andres Gonzales, Chris Kirk (and now James Hahn) have all joined the Callaway Crew. Woodland and Kirk have both won on the PGA Tour, Colsaerts is one of the biggest rising stars in golf, and Gonzales earned the nickname "Half man. Half amazing" from our Social Media team. Here's what the new guys are saying about our equipment:
Woodland
"The ball speed off this driver (X Hot) is unreal. I literally put it straight into my bag after hitting it for the first time."
Colsaerts
"There's a new sponsor joining my partners team…Callaway! I'm so glad to have them as partners."
Gonzales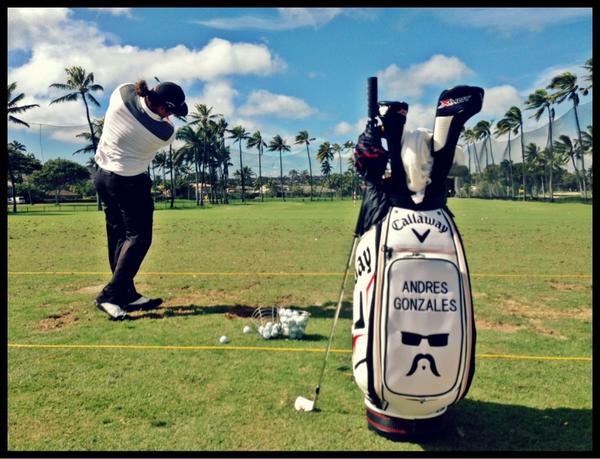 "Callaway just launched the X Hot line. I tried the driver and 3-wood and they are instantly in the bag. #xhotgoesfar."
Kirk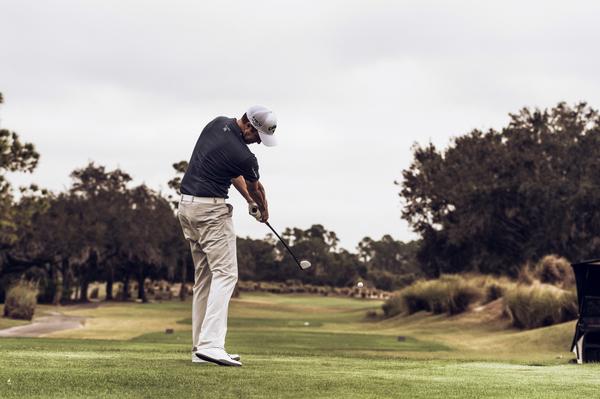 "With the start of the new year I couldn't be more excited to be joining the @Callawaygolf staff. Hawaii here we come!"
We've got some great personalities joining our staff; just look at the Twitter accounts for Andres, Gary and Chris to see what we mean.
Odyssey Settles In On The TOC Leaderboard
The #1 Putter in Golf made its presence felt at the Tournament of Champions, where four of the top-6 gamed an Odyssey model. Here's how the final leaderboard shaped up:
2nd – White Hot #2
3rd – White Hot XG Rossie
T4 – White Hot XG Sabertooth Long
T6 – (Gainey) Backstryke Blade
Odyssey led all putter brands with 55 wins across the six major worldwide Tours last year and we're ready to get the ball rolling this weekend in Honolulu.
More Big News Coming Later This Week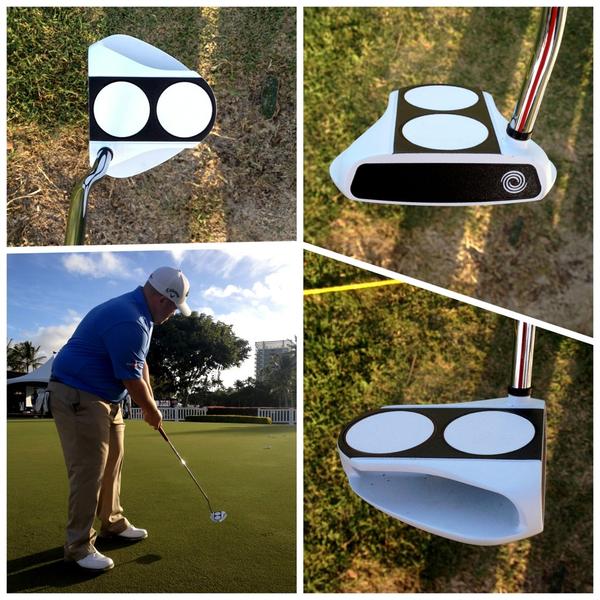 And while the week's not even half over, we're already hearing big things about Odyssey Versa, X Hot, RAZR Fit Xtreme and new Tour Pro signings from the Sony Open. Our Reps are really roughing it out there this week, what with the rainbows and margaritas on the beach, but in between all the fun they're bringing us some great news. Stay tuned for more details later this week!
For all the other great Callaway Tour info, please check out our Tour page.
Tags: Colsaerts, Gainey, RAZR X Forged, Woodland, X Hot